---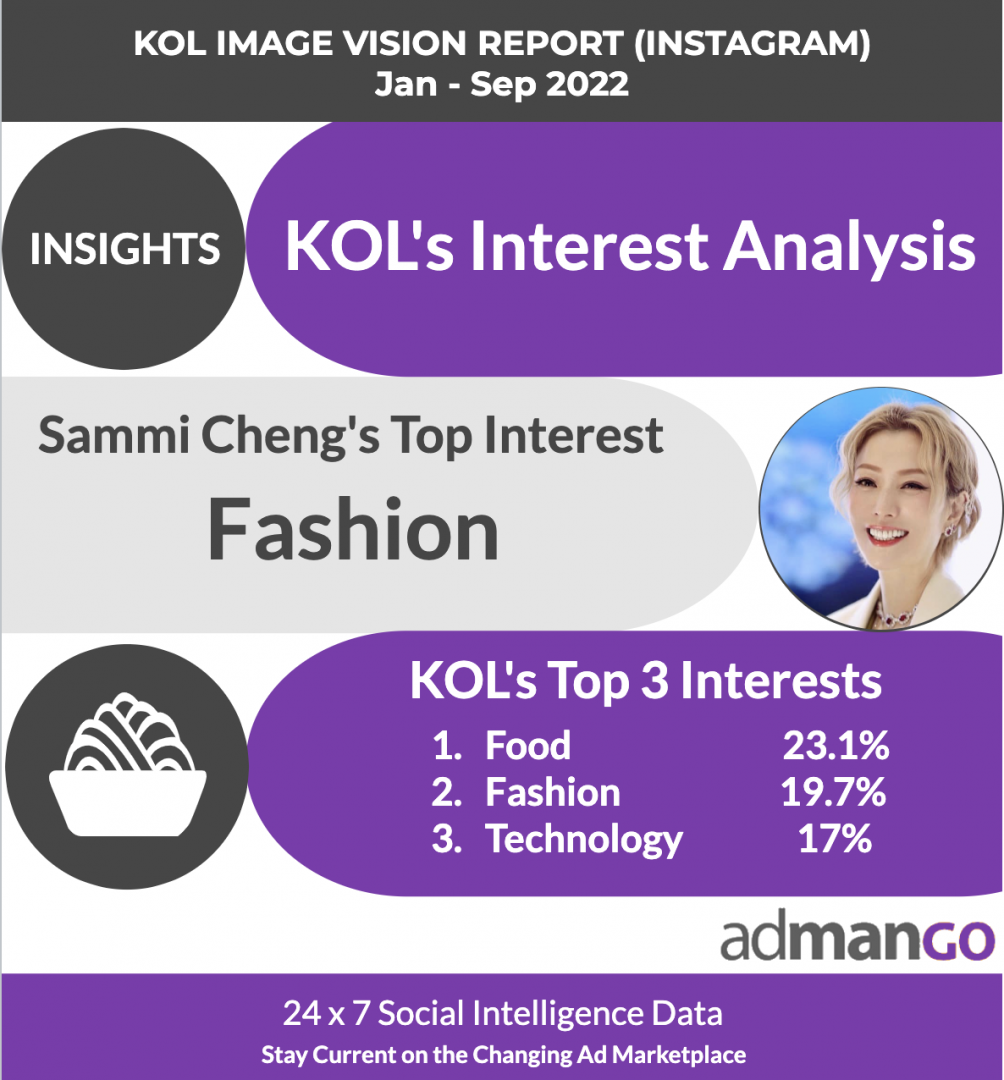 admanGo utilized the latest AI technology to track and analyze the images shared by HK KOLs on IG from January to September this year. KOL Interest Analysis showed that Food accounted for 23.1% ranked No.1. Fashion (No.2) and Technology (No.3) marked 19.7% and 17% respectively. This report also included the analysis of the Top 5 IG KOLs (Sammi Cheng, Anson Lo, Hins Cheung, Elva Ni and Keung To) with the highest Branded Content Adspend during the period.

Want to learn more about IG KOL data? Please feel free to call Esther Wong (2836 6792) / Jonas Wong (2151 3395), or schedule a meeting at https://bit.ly/3170la0.

Please click here to download the full report.
KOL IMAGE VISION REPORT (INSTAGRAM) JAN – SEP 2022