---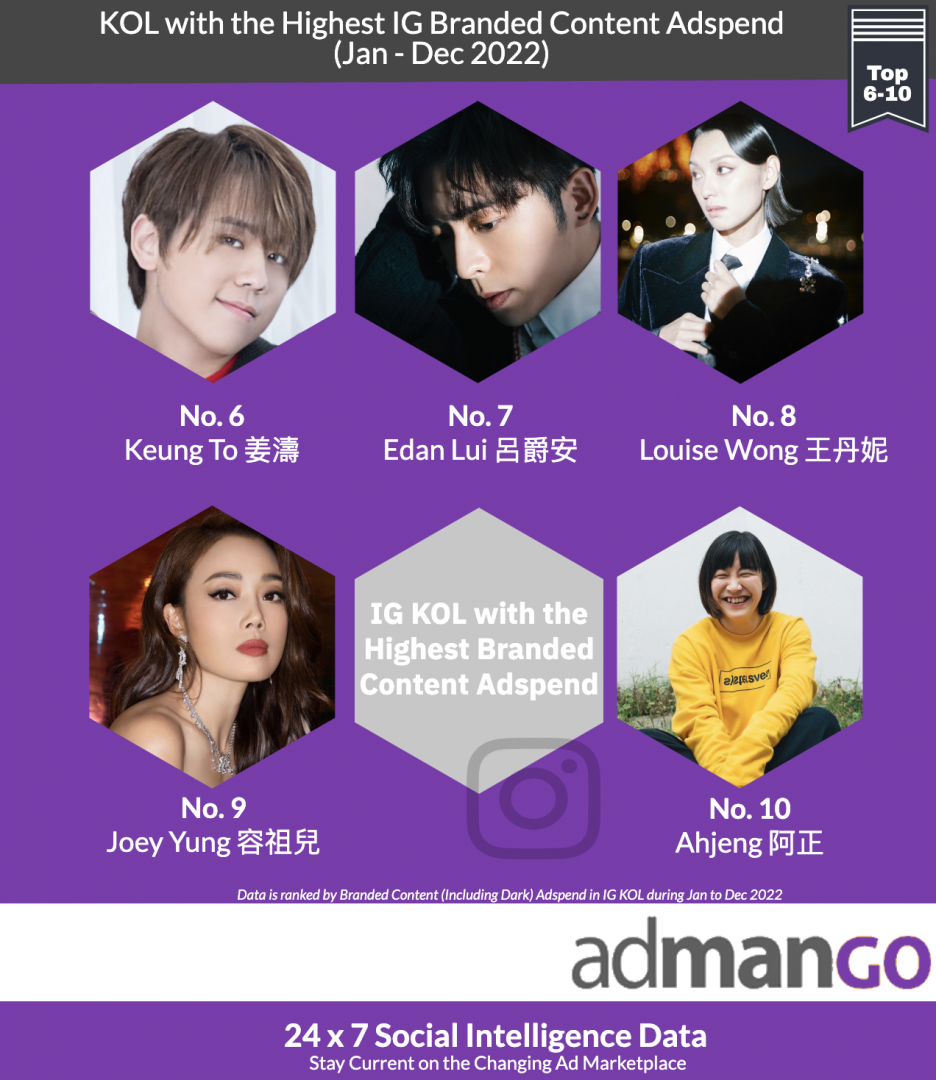 According to admanGo, based on the total IG Branded Content Adspend in 2022, The KOLs ranked sixth to tenth were Keung To, Edan Lui, Louis Wong, Joey Yung and Ahjeng.

6. Keung To
IG Followers: 1M
Branded Content: SHISEIDO HK, Mcdonald's……
7. Edan Lui
IG Followers: 633K
Branded Content: OldTown White Coffee HK, SABON HK……
8. Louise Wong
IG Followers: 212K
Branded Content: OMEGA, BVLGARI……

9. Joey Yung
IG Followers: 1M
Branded Content: OASIS Group HK, Broadway…..

10. Ahjeng
IG Followers: 252K
Branded Content: Dyson Hair, CASETIFY HK……

*IG Followers as of December 2022

Please click here to download the Top 6-10 creatives showcase, and feel free to call Esther Wong (2836 6792) or Jonas Wong (2151 3395), or schedule a meeting at https://bit.ly/3170la0 to learn more about Social Media Marketing.
Top 6-10 KOL with the Highest IG Branded Content Adspend (Jan – Dec 2022)